Setup
---
A short breakdown of my setup, the hardware and software I use for creating and doing everyday work.
Hardware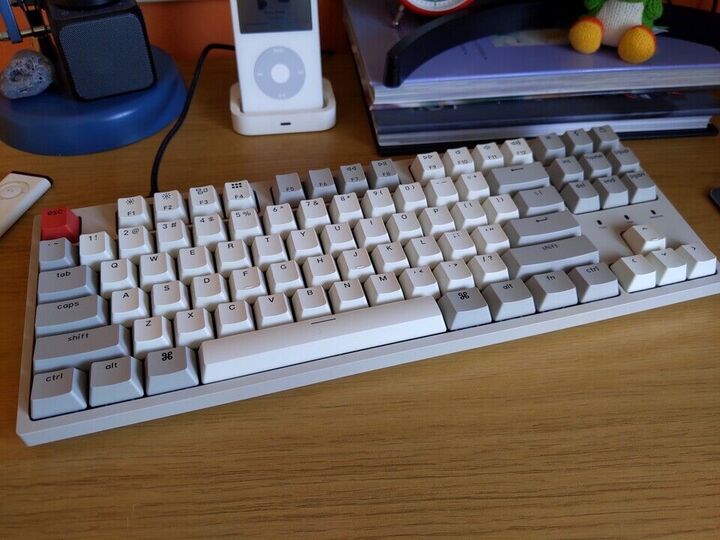 ∘ Lenovo Thinkpad E580 Laptop. - Going on 5 years old now, this was relatively cheap at the time for what it provided. Over the years I've upgraded it with an SSD, more ram and so on. In 2021, I switched to using Fedora Linux from Windows and it's been an incredibly smooth experience. One downside is the weight, however it isn't as bad as the laptop I had before it. In the future I'm looking at getting an MNT Pocket Reform to compliment this.
∘ Keychron C1 Wired Keyboard. The Keychron C1 is an 85%, Tenkeyless wired mechanical Keyboard. I bought it mostly for it's low price, as well for it's lack of wireless and light-up features. I very much enjoy using it.
∘ Logitech M185 Wireless Mouse. - A well used Wireless Mouse from 2012. Not much to say about it, drains batteries very slowly so I've only had to change once every 2 years or so. I sometimes get issues with the middle click, but giving the insides a clean has helped.
∘ Basic Wacom Drawing Tablet. - No tilt detection, but decent pressure levels, 4 tablet buttons and 2 pen buttons. Pen doesn't need batteries which is always a plus.
∘ Google Pixel 3a Phone. - Switched to this phone after getting sick of the stock android experience. It runs LineageOS without MicroG services. In the future, when it's viable, I would like to run PostmarketOS Linux on it, however usability would have to improve first.
Cameras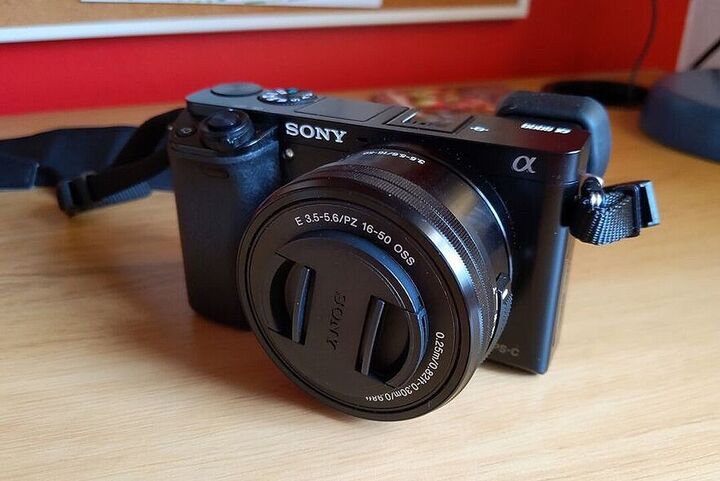 The Sony alpha 6000 is my main camera used for photography. I picked this mainly for it's mirrorless, lightweight build. It has many features I've taken advantage of over the years, like it's remote control app which is fantastic for long exposures with a tripod. I never shoot in RAW, only basic file formats as I don't massively edit the complete photos in a conventional way, which you can read more about in my Trichrome post.
My second camera is a Sony DSC-S85 from 2001 which I got second-hand on ebay. It's a capable camera, and produces surprisingly good shots for it's age. It also has some nice features, like a small reflective LCD that shows settings when you turn off the main LCD. It also has a GIF shooting mode which is coo lto mess around with. You can see some of the shots taken with it in the Digicam Gallery.
Software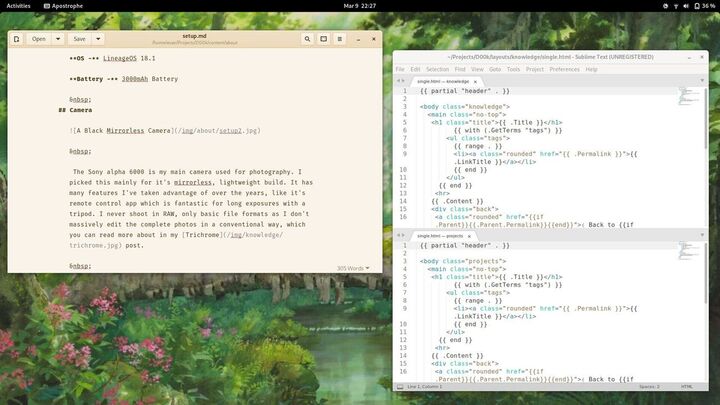 Image Editing
∘ Krita. - I actually use Krita to 'develop' my trichrome photos. It has a great range of blending modes, which I use extensively.
∘ Inkscape. - Inkscape is one of the main workhorse apps on my desktop. For icon creation, design mockups and even presentations, I'm quite comfortable with it.
∘ Gimp. - GIMP is extremely handy for what I do, and I often use it to compress and prep images for use in projects with a level of fine control that can be hard to get with ImageMagick.
∘ ImageMagick. - Used from the command line, ImageMagick's level of automation is fantastic. You can edit full directories of photos in a single command. I've written up my cheatsheet here.
Text Editors
∘ GNOME Text Editor. - Recently I started using this new text editor from GNOME. It's very simple and clean, when I'm working on simple projects like my iPod themes for example it's great to be able to just focus on what I'm typing.
∘ Sublime Text. - When I couldn't stand Visual Studio's massive battery drain, I switched to the wonderful Sublime Text. With some add-ons for highlighting colours and some nice themes, and Sublime Text becomes a clear, simple workspace.
∘ Apostrophe. - A simple Markdown editor that I use for writing posts. Not much else to say about it!
Phone Apps
I use FOSS apps for as much as I can on my phone, so these can all be found on the F-Droid store.
∘ K-9 Mail. - Soon to be Thunderbird Mobile, K-9 is a simple email app but has some nice features and configurability. I especially like how it handles the unified inbox.
∘ Feeder. - An easy to use RSS Feed reader. Recently got a visual overhaul that is okay, bit laggy at times in the UI. Might switch at some point.
∘ Tusky. - The other FOSS Fediverse apps have a lot of extra features and such, but Tusky draws me the most.