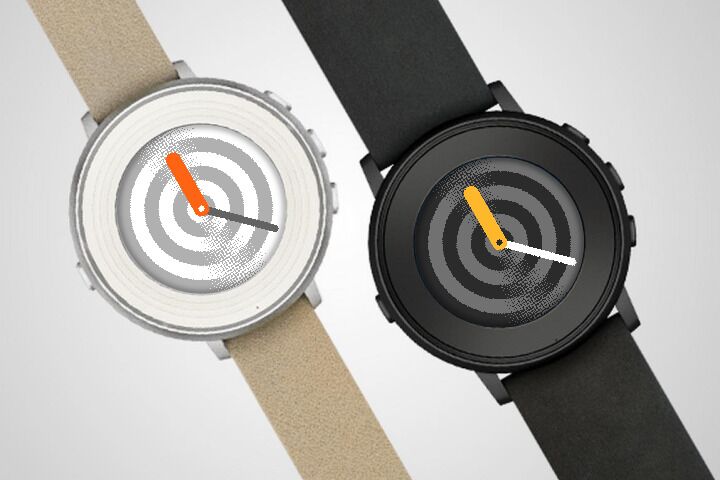 Time Twist Pop
---
Time Twist Pop is an simple, vibrant watchface design that aims to inject fun and colour into your day. With 24 different themes to choose from, you can easily switch up the look of the watchface to suit how you're feeling.
Made during the Rebble Hackathon #001, Time Twist Pop was my first foray into programming, completed within 48 hours.
---
The Themes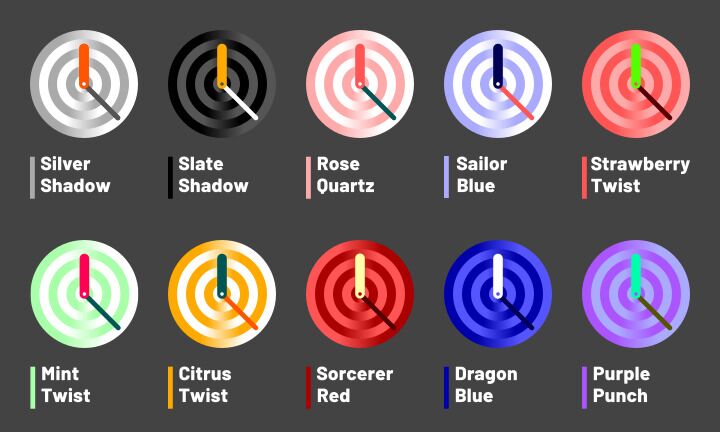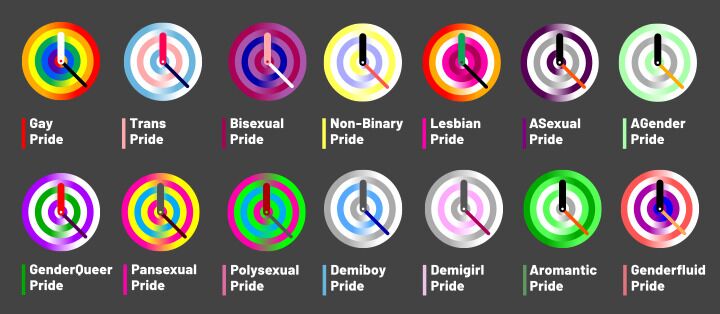 The 24 themes each have their own feel and identity. Silver Shadow, Slate Shadow, Rose Quartz, Sailor Blue, Mint Twist, Strawberry Twist, Citrus Twist, Dragon Blue, Sorcerer Red and Purple Punch are the first series. There is also a second series of 14 Pride Flags. Background colours are dithered to create the illusion of a perfect blend, creating the watchface's unique identity.
---